A new Sophos Web Appliance was emailing these alerts daily due to not being able to access another domain in the organisation.
From your SWA portal go to the Configuration > System > Active Directory
The make these changes:
1) turn off AD authentication,
2) click Apply,
3) turn on AD authentication again,
4) uncheck the auto-detect settings option,
5) change the LDAP port from 3268 to 389,
6) run Verify Settings,
7) if there are no further errors/warnings, then click Apply.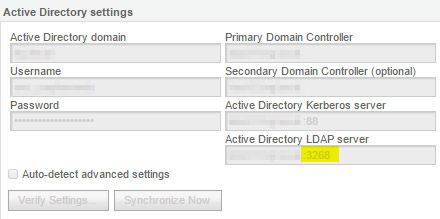 You should not get an "Active Directory Trusted Subdomains synchronization" alert again.